JET SKI RENTAL
SINT MAARTEN
Jet Ski rental with or without a license
Jet Paradise welcomes you every day at the Royal Marina of Marigot for Jet Ski excursions on the island of Saint Martin.
Come and discover the turquoise waters and the magnificent beaches that Saint Martin has to offer on the handlebars of one of our Jet Skis.
With or without a license , for an initiation or for a day trip, Jet Paradise offers a wide choice of Jet Ski excursions!
Our jet ski excursions in Saint-Martin
Price per jet ski, up to two people
Fill up on thrills and take off thanks to our Hover Board sessions!
The Hover Board looks like a futuristic device that makes you look like a comic book superhero!
Hanging on a board propelled by two water jets , you rise above water for aerial figures or to dive into the water.
It is a very unique activity that provides intense sensations and requires very little practice to achieve it.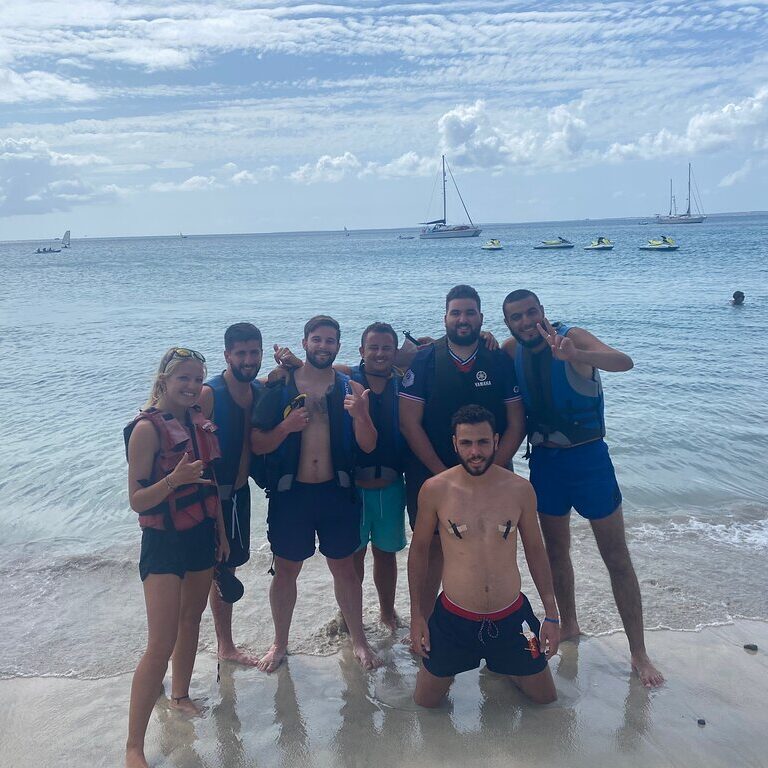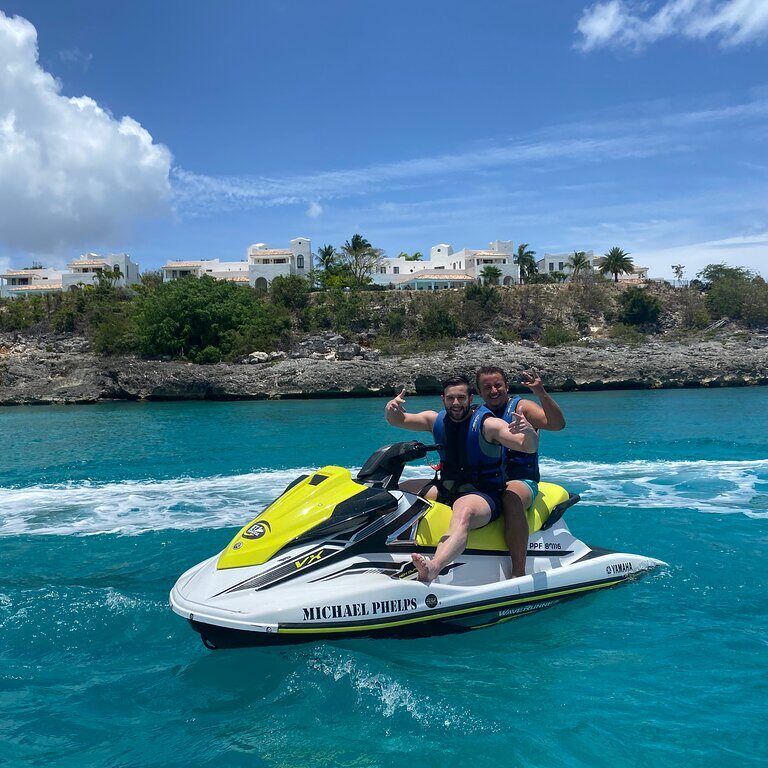 Superb ride on new and powerful jet skis, an excellent atmosphere an unbeatable price, I highly recommend it was great we know where to come next time.
Great experience, absolutely to do in Saint Martin!
A magnificent and exceptional landscape, attentive and super friendly instructors, the lowland excursion is brilliant.
Awesome And moreover, Quentin and Sébastien, a duo of peerless instructors. Real pros An incredible day, a great atmosphere.